Grout is basically a filler between the joints of tiles so that tiles can be fixed and kept. So when you plan for cleaning you should think about both tile and grout cleaning. Specifically, cleaning tiles or grout can make the atmosphere of your bathroom, kitchen and floor healthy. Otherwise, the indoor air becomes 100 times more polluted and can cause a lot of respiratory and allergic infections in the body.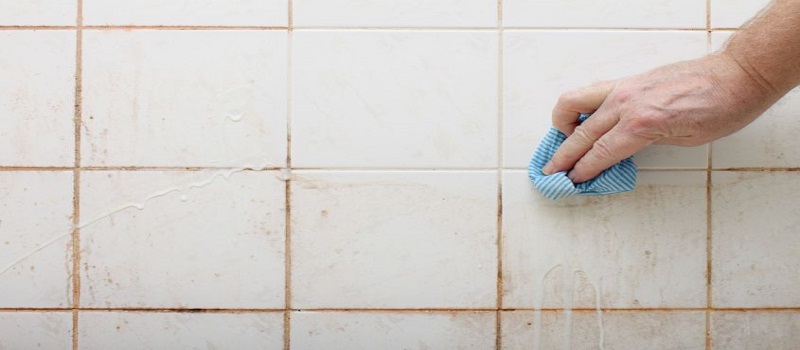 The challenge in grout and tile is getting rid of tough mineral deposits as they adhere to the filtration layers, yet let through the cracks. Imagine your grout leak at the bottom, with the cleaning fluid running all the way back to the source. This is a very serious problem to be dealt with. And if grout dries out over time? With decomposed grout, you're in for a rough ride! Let's find some ways to solve this problem. Yes, deep tile and grout cleaning is the solution to it. Let us see how you can do that without any problem.
How to Deep Clean Tiles and Grouts?
You can deep clean the tiles and grouts with a cool detergent and disinfectant frequently so that no moulds shall develop on the tiles. Otherwise, the tiles would turn slippery and if a person slips can cause a serious fracture or spinal problems.
First, Take all the safety measures and no chemicals shall be touched with bare hands.
After taking all precautions scrub the grout lightly with warm water so that the surface of the tile shall not be harmed.
For heavier dirt and mould stains use vinegar, some vinegar into a spray bottle and spray on the tile & grout. Let it rest for some time so that it shall be properly cleaned.
Then further apply baking soda to the tile & grout so that all excess moisture shall be absorbed.
Scrub with a hard brush intensely so that all the surfaces shall be cleaned properly.
After that, some solution of hydrogen peroxide shall be carefully used.
As per the condition of tile & grout use preferably oxygen or chlorine bleach so that the surface will look brand new and glowing.
At last pass hot steam over the surface to kill germs on the surface of the tile.
These were the steps by which you can clean the grouts as well as tiles. In this fast-paced life, tile cleaning adds a new hustle-bustle. Hiring a professional can be very easy. It saves both time and money. Hence preferably Tile and Grout Cleaning Professionals in Adelaide shall be hired. However, you can always try DIYs if you are interested in cleaning grouts and tiles.