What Is Grout Cleaning?
Grout cleaning is a process of removing stains, dirt and other impurities from the grout of your tiles. When you clean your grout, you can ensure that it stays in good condition for years to come. Grout cleaning is one of the most important aspects that you can not forget for saving your home tiles. It is a vital part of your home's tile maintenance, as well as its appearance. When you do Grout Cleaning Adelaide regularly, it helps to keep your floor clean and protected from dirt and debris.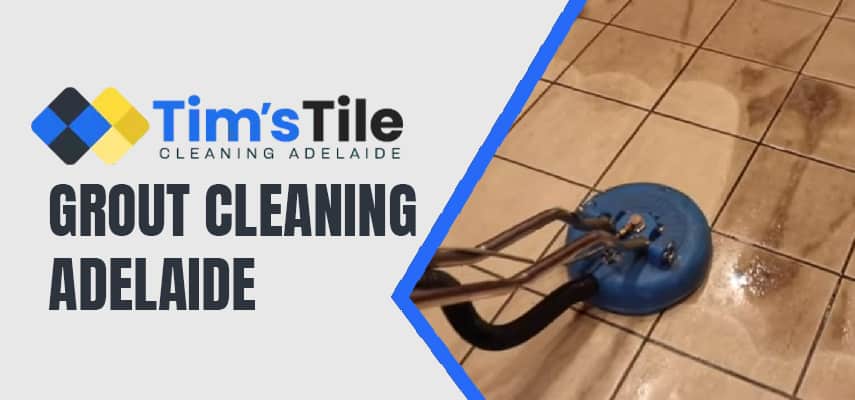 What We Manage In Grout Cleaning
If you have stained grout, you can hire an expert to clean it. If there are any cracks in the grout or if there is mould growing on it, then it's time to call a professional and our team of professionals do everything professionally. Our professional tile and grout cleaners manage grout cleaning work carefully. Our professionals will be able to tell you what type of cleaning method would best suit your needs and offer advice on how best to maintain grout and tiles after service.
Our professionals know that the grout cleaning process is an important part of the home maintenance routine. So, they remove dirt, stains and other unwanted substances from the grout by using this process.
In the first step, we remove any furniture or other objects that might get in the way of your work. We also cover the floor with a protective cloth or plastic sheeting to avoid damaging it with any spills or drips from water.
Next, we mix up a solution of water and dish soap in a bucket or large bowl, then pour it onto the dirty surfaces using a scrubbing brush (or sponge).
After applying the solution on the floor, we scrub all surfaces thoroughly until they are clean, and then we rinse them off well with water until there is no more mud on them.
Once we have finished cleaning all the surfaces, our team of professional tile grout cleaners use a scrubbing brush or sponge to remove any remaining dirt from the grout lines.
If we feel that your dirt is too difficult to remove by manual scrubbing then we use powerful machines to suck up excess water and dirt.
Benefits Of Grout Cleaning Services
To give all possible benefits of Grout Cleaning in Adelaide, we remove stains and repair worn out grout from your tiles. It is an important part of maintaining your tile flooring, as it helps to keep the tiles looking their best for longer. When we clean your grout, we use high-pressure cleaners that specialize in removing stains, so you can rest assured that your floors will be free from unsightly marks and stains.
Achieving the perfect grout colour
Reducing maintenance costs and time
Improving the overall look and feel of your home
It protects your floor from scratches and dents
It prevents water damage to your floors
It removes stains from grout lines
Grout cleaning makes it easier to keep clean with regular maintenance
Grout cleaning can help to remove stains from your tile flooring
It also helps to keep the tiles looking their best for longer
Why Hire Our Company, Tims Tile Cleaning Adelaide?
It is important to clean your grout as it can get dirty easily and lead to serious health concerns and other problems. We take responsibility to make your grout tiles clean.
We are a professional Grout Cleaning Adelaide service provider with over 25 years of experience.
Our company takes pride in providing quality services to our customers and we have been recognized for our work by achieving a five-star rating on Google.
We do a variety of different services that cover everything from tile sealing to grout cleaning. We provide services such as grout cleaning, tile and grout sealing, and more.
We have one of the best reputations in our industry.
We strive to provide our customers with a high quality service at an affordable price.
With over years of knowledge, we are constantly refining our skills and improving our cleaning methods to ensure your tile is clean and safe for you and your family.
We offer free quotes for Grout Cleaning Adelaide service.

Location: 45 Currie St, Adelaide SA 5000