Here Is What You Should Know About Our Tims Tile And Grout Cleaning Team In Adelaide
You must be having quite a few concerns about your floor tiling and grout. Tile concerns like mould, mildew, efflorescence, staining, and scratches are quite common. To tackle these, Tims Tile Cleaning Adelaide is here to offer the best quality services in Adelaide. We use robust equipment and top-notch buffing pads to remove scratches and stains from your floors. Our skilled tile and grout cleaning Adelaide team make sure you get the results you need and leave your flooring spotless, sparkling, and clean.
To keep your tiles and grout intact, particular consideration and care must be given. Using simple techniques won't keep your tiles glossy, therefore we use more sophisticated ones. Our company places a lot of emphasis on choosing employees with excellent credentials. Thus all the cleaners in our tile cleaning Adelaide team are extremely skilled and competent.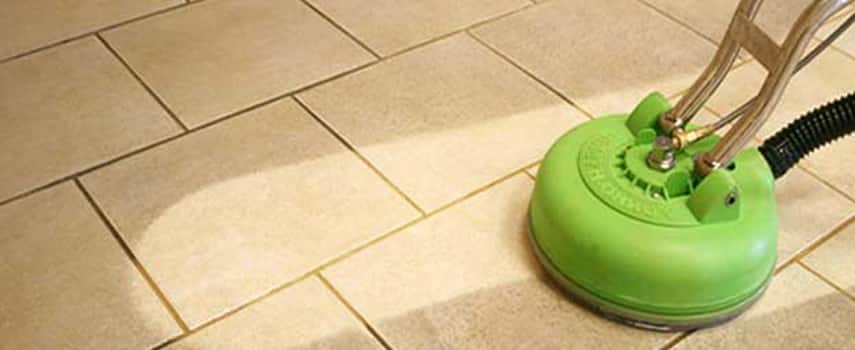 The Following Are The Services And Solutions That We Can Offer
Our tile and grout cleaning Adelaide services are fairly priced and will not cost a fortune. And the services that we offer are quite effective and efficient. There are a wide variety of services that we offer, which is very renowned by all the people in Adelaide. Since we use the best cleaning solutions which are safe for your tiles and grout, it causes no damage to your tile's texture. For performing all the services we use organic cleaning agents. Since we use the best organic cleaning agents, it does the job with extreme perfection. Be it kitchen tiles or bathroom tiles, we have solutions for all your concerns. The following are the services that we offer:
Bathroom floor and tile cleaning
Kitchen floor and wall cleaning
Tile mould cleaning
Efflorescence removal
Tile sealing
Tile steam cleaning
Shower tiles cleaning
Things That You Need To Know About Our Competency And Skills
Use only services offered by a company with a permit. Because it will benefit your tiles and grout in the long run. Therefore, choosing our tile floor cleaning services would be the right decision. The personnel from our company, which is authorized and licensed to offer the services, is devoted to tile and grout cleaning in Adelaide. Use our services if you want the best outcomes; do it now. Not only are we concerned with our content, but also with our integrity.
Clients typically depend on our professional tile cleaning services as a result of this. For all of these reasons, people in Adelaide believe us to be the best tile and grout cleaning company. Furthermore, our team consists of the most skilled experts that are knowledgeable about different cleaning agents and solutions.
Why Do People In Adelaide Prefer Our Tile And Grout Cleaning Services, Even If There Are Many Other Options?
We deal with a wide range of services that aid in cleaning up stains and grime. Additionally, we provide a service to assist you in removing mould and mildew from the tiles and flooring. Your one-stop destination for all issues relating to cleaning and sealing grout is our grout cleaning company. We adhere to a set of procedures for resolving the problem, which will improve results. Using the most reliable methods, our experts will opt for the best choice that suits your tiles. For all these reasons, people prefer us and our services over others. The following are the other features that make us unique:
Restorative Cleaning Services: Are you thinking about how to give your tiles a fresh look? Yes! Make it easy with us! Choose us and we'll restore the sheen to your tiles.
Certified Tile Cleaning Team: Our company is accredited. Our team consists of certified tile and grout cleaning Adelaide experts with lots of expertise. Our training is first-rate, and we are knowledgeable about all the cleaning methods.
Special Treatment For Mould Removal: Cleaning tile and grout as a team to get rid of the mould, we offer specialised treatment. We carry out inspections and then create specific plans to get rid of them.
We Clean All Types Of Tiles: We clean almost all types of tiles. So you don't have to worry if you have different types of tiles on your property. The following are the tiles that we deal with:

Marble
Porcelain
Mosaic tiles
Glass tiles
Metal tiles
Granite
Limestone
Sandstone, etc

Cleaning As Per The Condition: Depending on the condition of your tiles, our tile and grout cleaning Adelaide experts will customise the services for good results.
We Cover All The Regions In Adelaide Including CBD And All The Directional Zones!
In Adelaide's northern, eastern, western, and southern zones, we make sure that cleaners are available. Even in the suburbs and cities, we may be found! The countryside and urban regions are both included in this. In addition to the major cities, it is our intention to offer our services across the country. This is so that we are not constrained to specific places. So that we can be reached from anywhere in Adelaide, we make sure that our team is dispersed extensively. As a result, you must contact us at 08 6835 6085 if you need our services and want to know more about us.
Location: 45 Currie St, Adelaide SA 5000, Australia